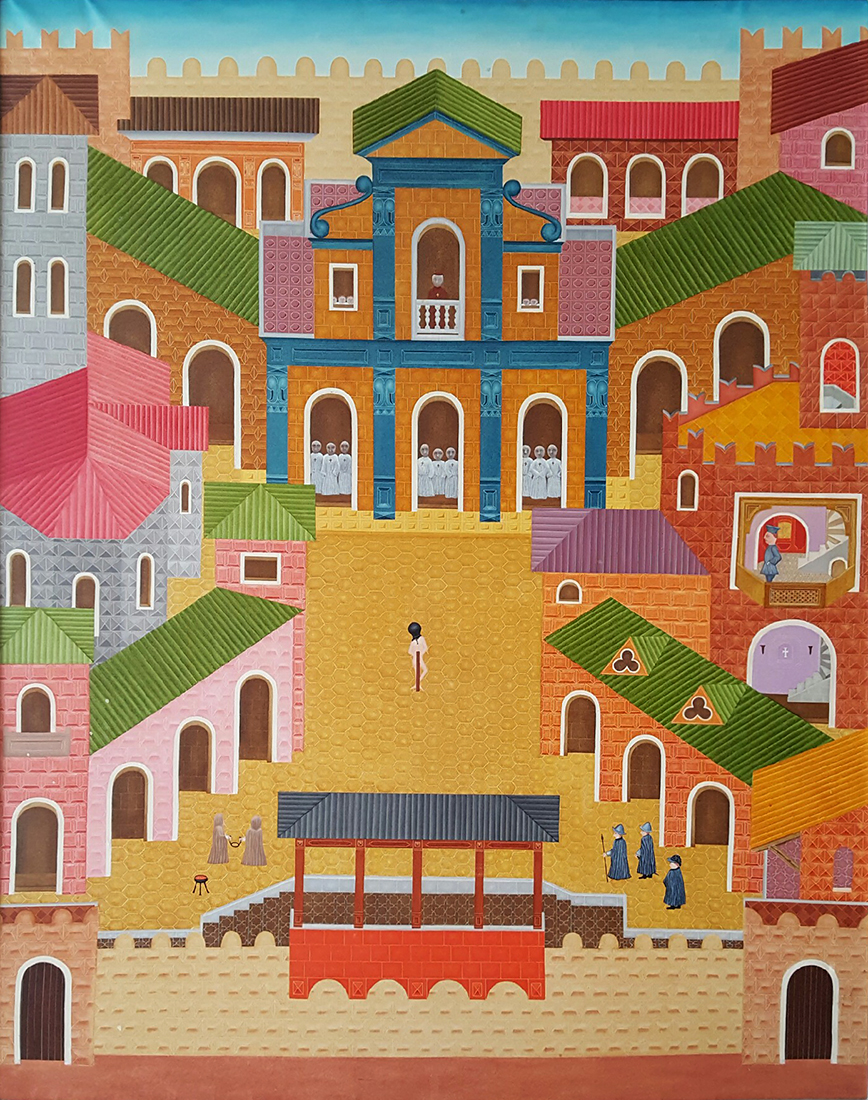 Philip Castle
British, born 1943
Judgment
Oil on Canvas
50" x 40"
Signed twice on canvas verso
1970
Thin edged metal frame
Philip Castle is a British illustrator.
He is most widely known for his iconic posters for Stanley Kubrick's Clockwork Orange and Full Metal Jacket, Ken Russell's The Boyfriend, Tim Burton's Mars Attacks and Jack Nicholson's Goin' South. He also counts among his back catalogue artwork for album covers including David Bowie's Aladdin Sane; Pulp's His 'N' Hers; Metronomy's Night's Out; the Rolling Stones' It's only Rock 'n' Roll (But I Like It) and Paul McCartney's Wings tour, along with countless posters for advertising campaigns, book covers and illustrations.