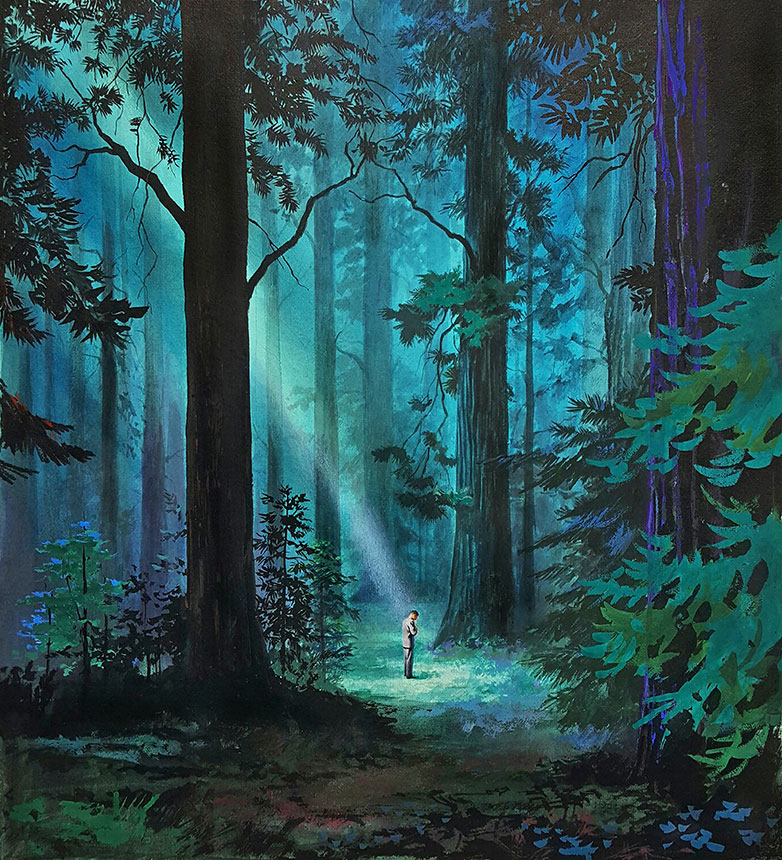 Hector Garrido
American, ?
A ray of light in the forest: Book cover illustration, ca. 1970–1979
Paintings, acrylic on board
15.25 x 14 in. (38.7 x 35.6 cm.)
Contemporary

Hector Garrido is an American book cover illustrator. He illustrated numerous science fiction, horror and adventure book covers, including all the covers for the Baroness series of pulp novels, and covers for the Destroyer series. He also illustrated romance and gothic novels, and Nancy Drew and Hardy Boys novels. Some of his work is considered good girl art. He was active from 1965 to 1995 mostly for Avon Books.