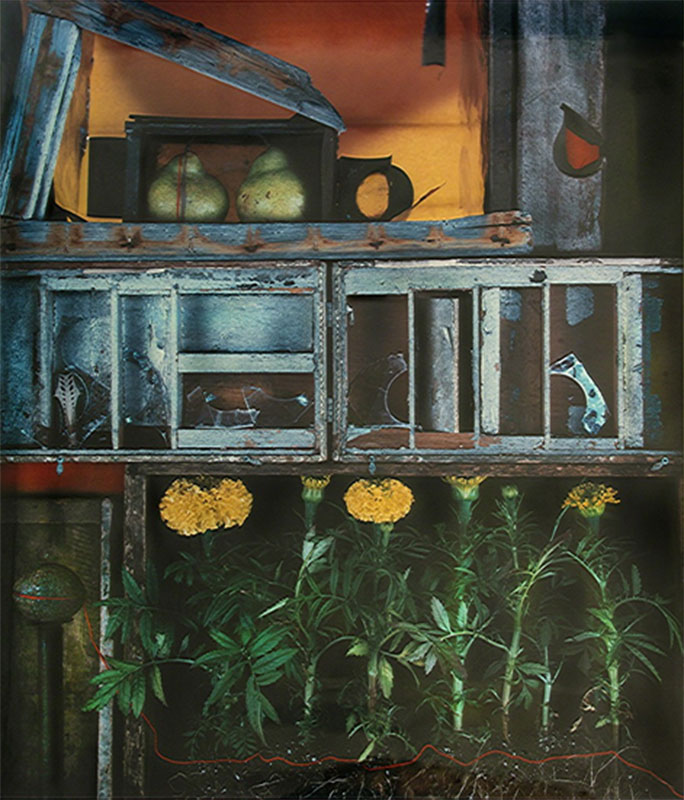 Olivia Parker
American, b. 1943
Cellar Marigold #16, 1980
Polaroid print
23 1/2 × 19 1/2 in; 59.7 × 49.5 cm
86.IV.47 - 06 markings on sticker verso, Edition not know.
Matted and framed under glass, not examined out of frame.
Signature: Potentially on print but the work is not taken it out of the frame
The American Express Company Collection
Olivia Parker's photographs evince her foundation as a painter and student of art history, exhibiting a strong handling of light, color, and line. A self-taught photographer, Parker first began using a camera in 1970, creating black-and-white images. She switched to color photography in the 1980s and later adopted the digital camera. Parker is interested in the qualities of light and color expressed in still life images, and she uses technologies as varied as Polaroid cameras and 35mm film to extract the maximum tonal effects in each format. Flowers are a reoccurring motif in her work, building on allegorical artistic traditions such as Dutch still life painting.