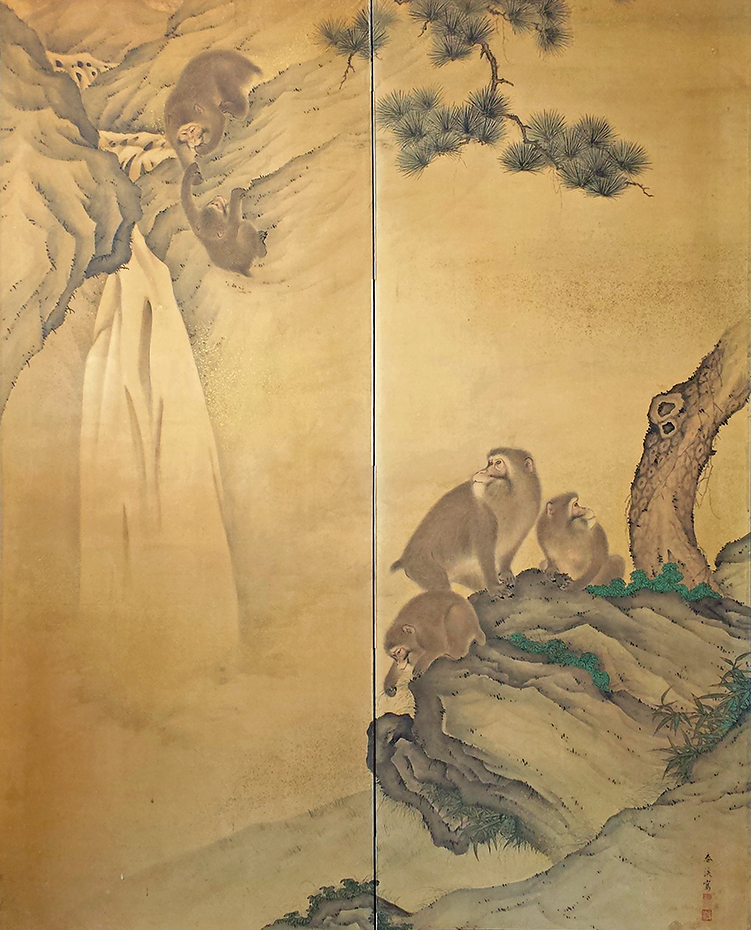 Mori Shunkei
Japanese,
Monkeys
aka Shunkei Mor
Active 1800-1820
Signed Shunkei sha, sealed Yuko and another seal
Two-panel screen; ink, color and gold leaf on paper
63½ x 54¼in. (161.2 x 137.8cm.)
Christies, New York
Izumi Mari et al., Jidai byobu shuka zokuhen Sequel to Masterpieces of Folding Screens: Momoyama through Meiji Era (Kyoto: Shikosha Art Books, 1993), pl.63.