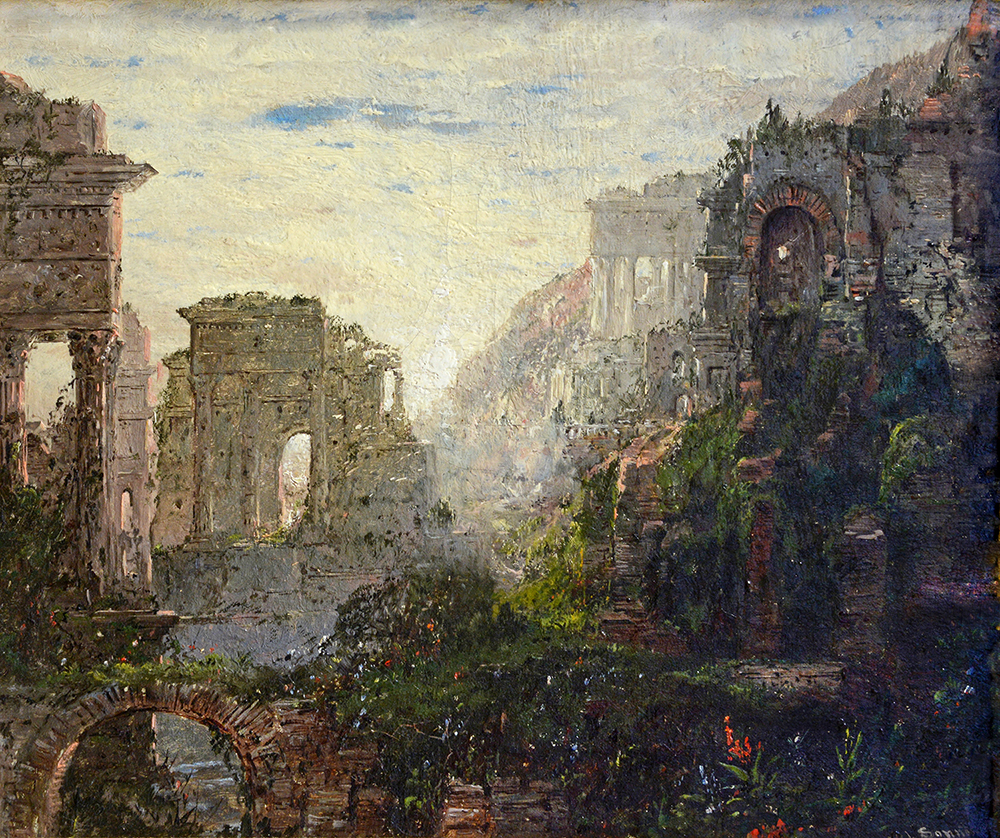 William Louis Sonntag
American, 1822–1900
Classical Ruins
Paintings, oil on canvas
10 x 14.5 in. (25.4 x 36.8 cm.)
American Paintings, Hudson River School
Beautiful ornate 19th century frame
Signed lower right
Goldfield Gallery, 8400 Melrose Ave., Los Angeles, California

William Louis Sonntag Sr. was an American Landscape painter and a member of the Hudson River School movement. He was an Academician of the National Academy of Design. His work is in the collection of the The Metropolitan Museum of Art, Pennsylvania Academy of the Fine Arts, The Smithsonian American Art Museum, The Brooklyn Museum, Detroit Institute of Art, The Thyssen-Bornemisza Collection in Madrid, National Gallery of Victoria in Australia and the Carnegie Museum of Art.