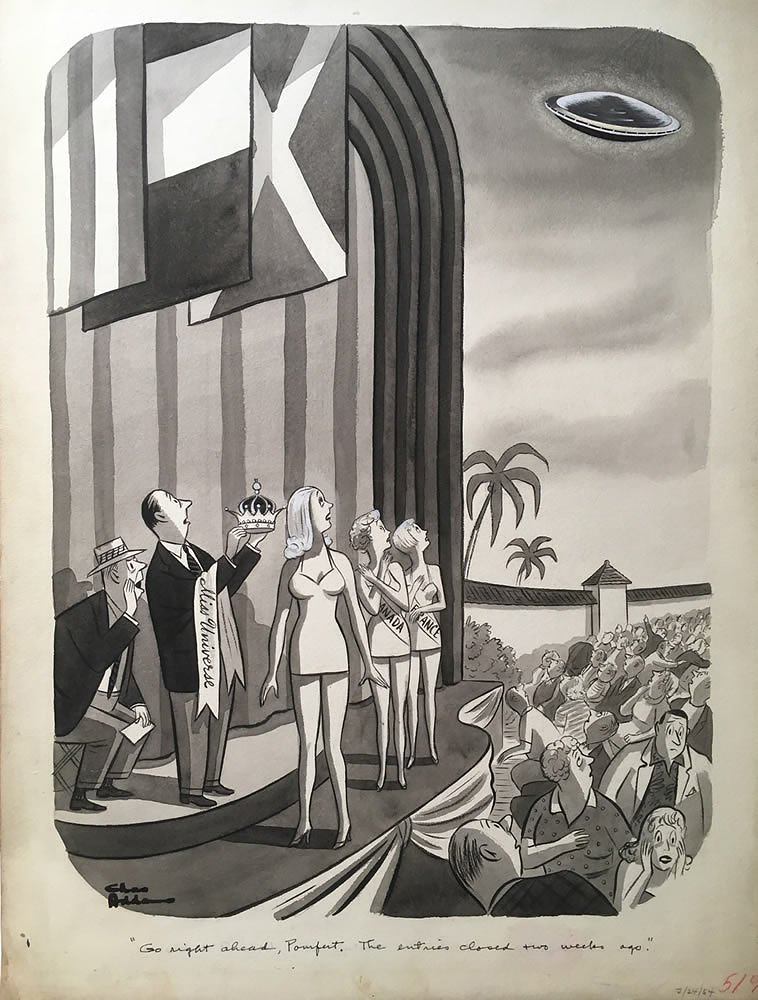 Charles Addams
American, 1912–1988
Flying saucer approaches Miss Universe pageant
Caption: "Go right ahead, Pomfert. The entries closed two weeks ago."
Condition: Very good, not framed
Ink and wash
Published in The New Yorker, July 12th, 1954.
Literature: Homebodies, p. 56
Signed lower left
18.5 x 13.75"
Provenance Taraba Illustration Art
Tee & Charles Addams Foundation
As Fred Taraba points out... "The Pugsley character in the striped shirt is the only one amused in a horrified crowd at the sight of an invading spacecraft". Addams revisits themes and used this concept in one of his most famous works "Sad Movie" where Fester is laughing in a horror movie (see side by side).