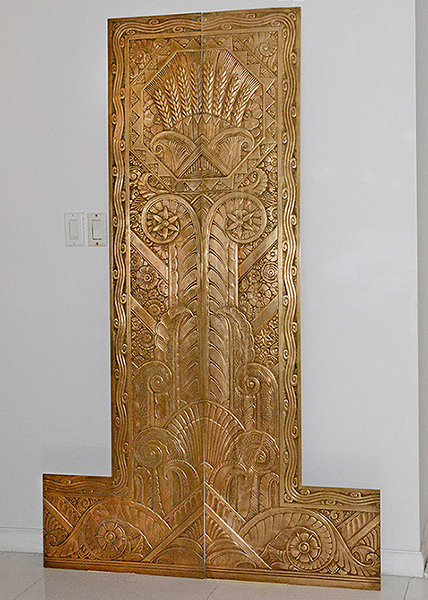 Art Deco Panels
American, Circa 1920's
Art Deco Panels (Pair, 6' Tall)
73 " x 23 1/4
Removed from the lobby of an Art Deco building in downtown Chicago with historic significance. They were probably fixed to an elevator door. The artist was most likely French due to the fine craftsmanship and complex elaborate classic art deco design. The surface is very dimensional, and framed in a running decorative border. This is not a cast but each panel is individually hand-crafted solid Brass featuring a symmetrical bas-relief decoration which correspond to each other. This is a major work of historical importance. The size is monumental making it an extremely rare opportunity. They are heavy, and each panel is about 100 lbs.