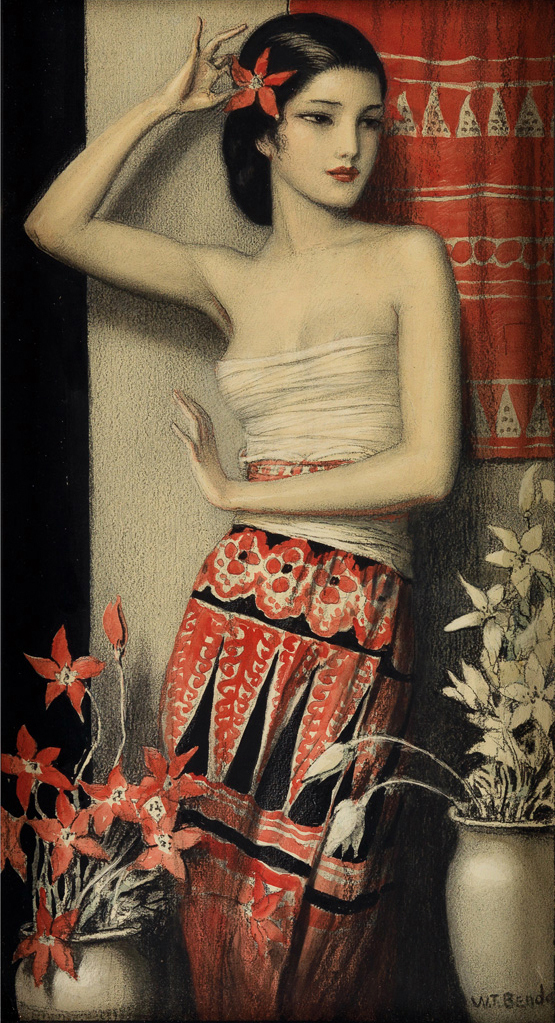 Wladyslaw T. Benda
American, 1873-1948
Exotic Female, ca. 1916
Charcoal, india ink, and watercolor on board
20 3/4 × 11 1/5 in
52.7 × 28.4 cm
Reproduced in the book "Between Broadway and Hollywood: Sketches of Polish artists from the United States" by Mariola Szydlowska. Signed "W.T. Benda" in lower right image.
Excellent. Some slight frame burn on the extreme edges. It's covered up by the frame rabbet.
Signature: Signed lower right, W.T Benda.