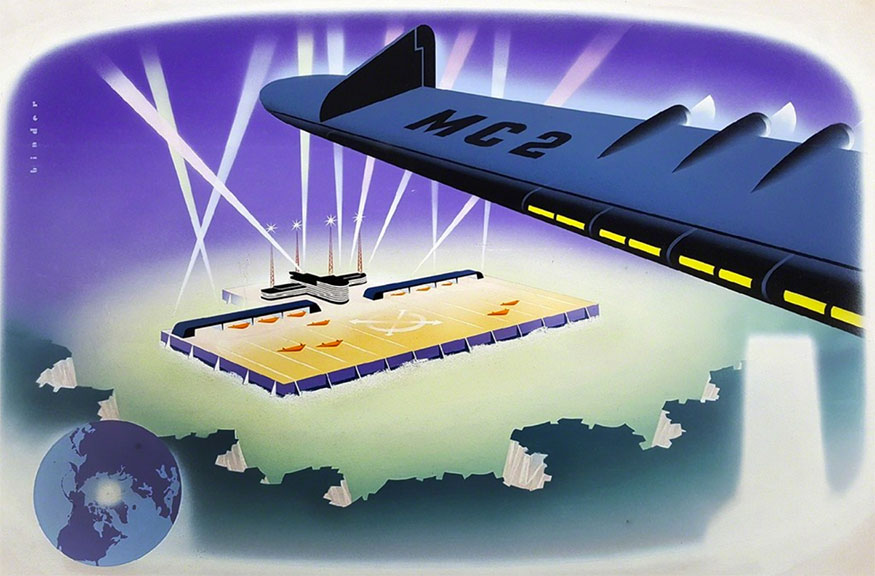 Joseph Binder
American, 1898-1972
North Pole Airport - 'Men Who Plan Beyond Tomorrow' Prognostications of a Future High Tech World in the early 1940s, 1943
Gouache on board
12 1/2 × 19 in
31.8 × 48.3 cm
"Men Who Plan Beyond Tomorrow" Advertising campaign for Seagram's V.O. Canadian Whisky
The world's incredible technological inventions that we take for granted today …..
Cell Phone, Color TV, Stealth Bommer type Wing Design Aircraft, Sports Bars, Nuclear Submarines, Traveling Kitchens, Blooming Deserts, Fax Machines, Face to Face Video Conference Calls, HoverCrafts 3D Movies, Hotels with Heliopads etc. were all accurately predicted and visualized 75 years ago in this futuristic and ground breaking ad campaign.
Signature: Signed Binder Upper Left.