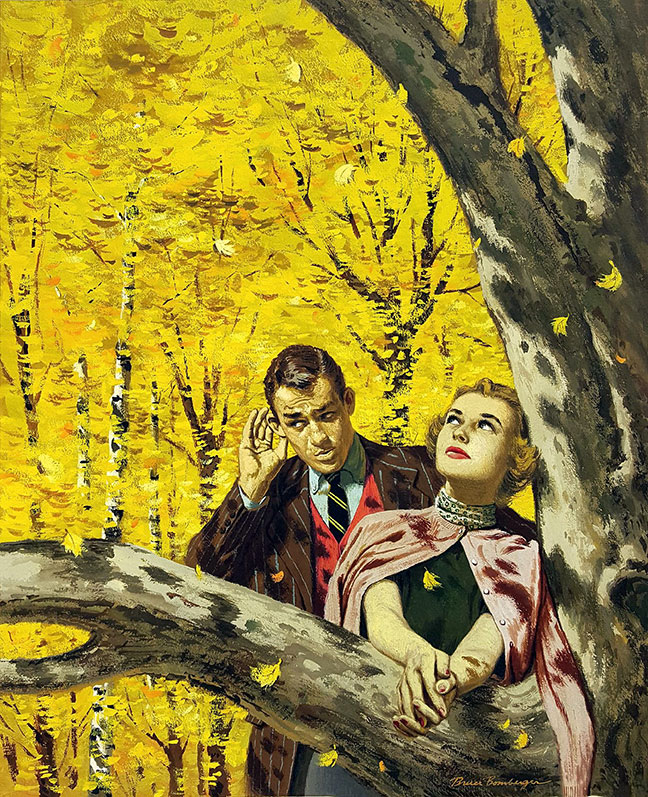 Bruce Bomberger
American, 1918- 1980
Love Story, Saturday Evening Post
Cir 1950's
15 1/8 x 12 1/2
Gouache on board
Signed lower right
Contact Gallery for price.
An illustrator for Time, Life, Look, True, True West, Saturday Evening Post, Good Housekeeping, Readers Digest,  and others, he also painted for advertising campaigns,  most notably wildlife paintings for the Weyerhaeuser Timber Company and The Marlboro Man. 
In the early months of the Marlboro Country campaign, in order to ferret out maximum appeal, advertising agent guru Leo Burnett turned to artist Bruce Bomberger for an illustrated special series of advertisements.