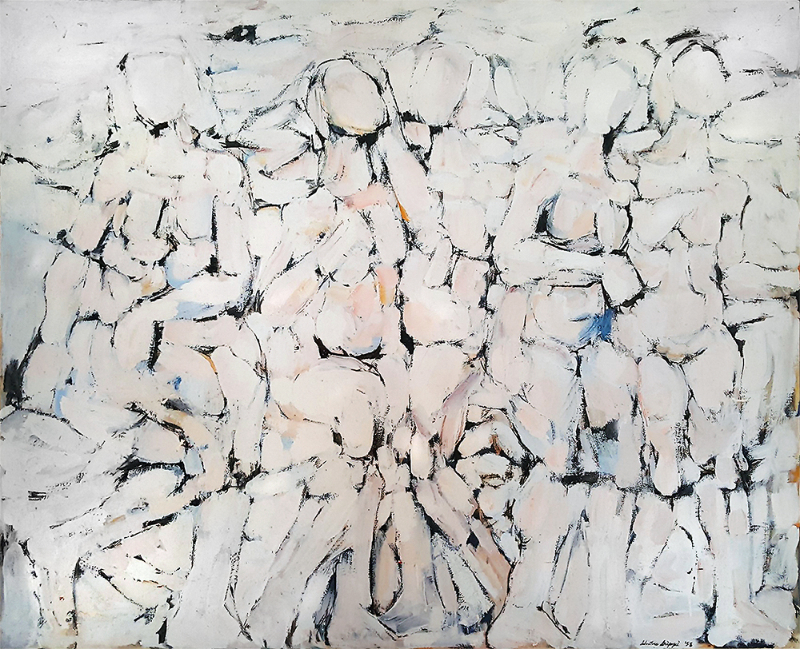 Salvatore Grippi
American, 1921-2017
Abstract Figures
58.75 x 47
oil on canvas
Signed Lower Right
Grippi exhibited with the giants of the movement Kooning, Nevelson, and Kline. Grippi's work is in the collections of the MOMA, The Whitney . The Met., The Library of Congress and the Hirshhorn Collection
In the1950's he was with the Zabriskie Gallery.
In 2011, he was honored with a solo retrospective at Cornell University's Johnson Museum of Art.
Salvatore Grippi was my art professor at Ithaca college from 1970- 1971 Work is in original simple and minimal wood frame.