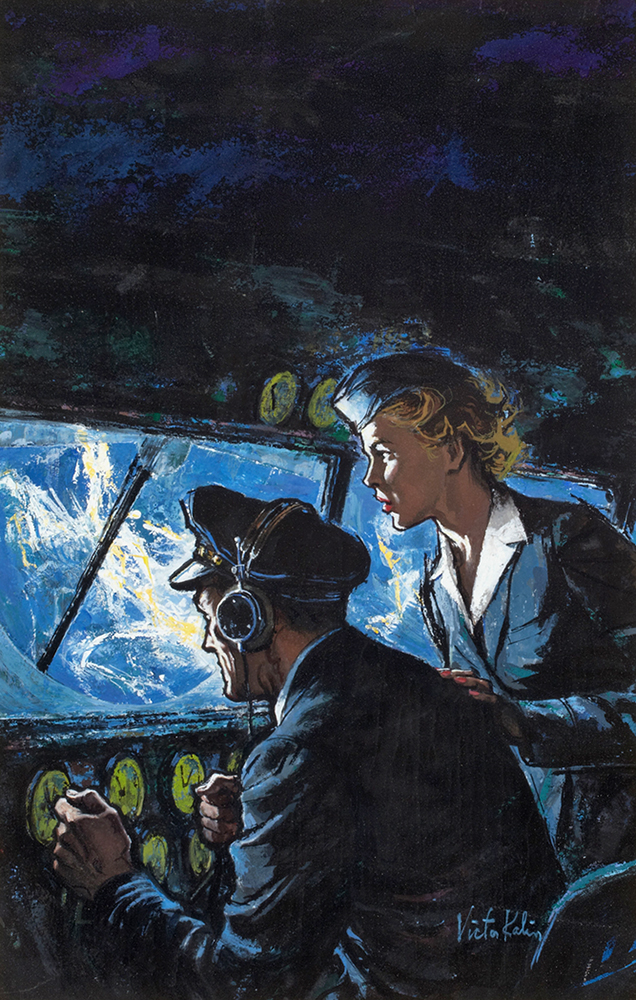 Victor Kalin
American, born 1919
No Time at All, Paperback Cover, 1958
Medium: Paintings, acrylic on board
19 x 12.5 in. (48.3 x 31.8 cm.)
Modern
Description: Illustration
Markings: lower right
Provenance: Estate of Charles Martignette, Heritage Auctions

His illustration appeared on the cover of Charles Einstein's novel, No Time at All, Dell Books #D224, 1958. This book was a TV tie-in of a Playhouse 90 teleplay.