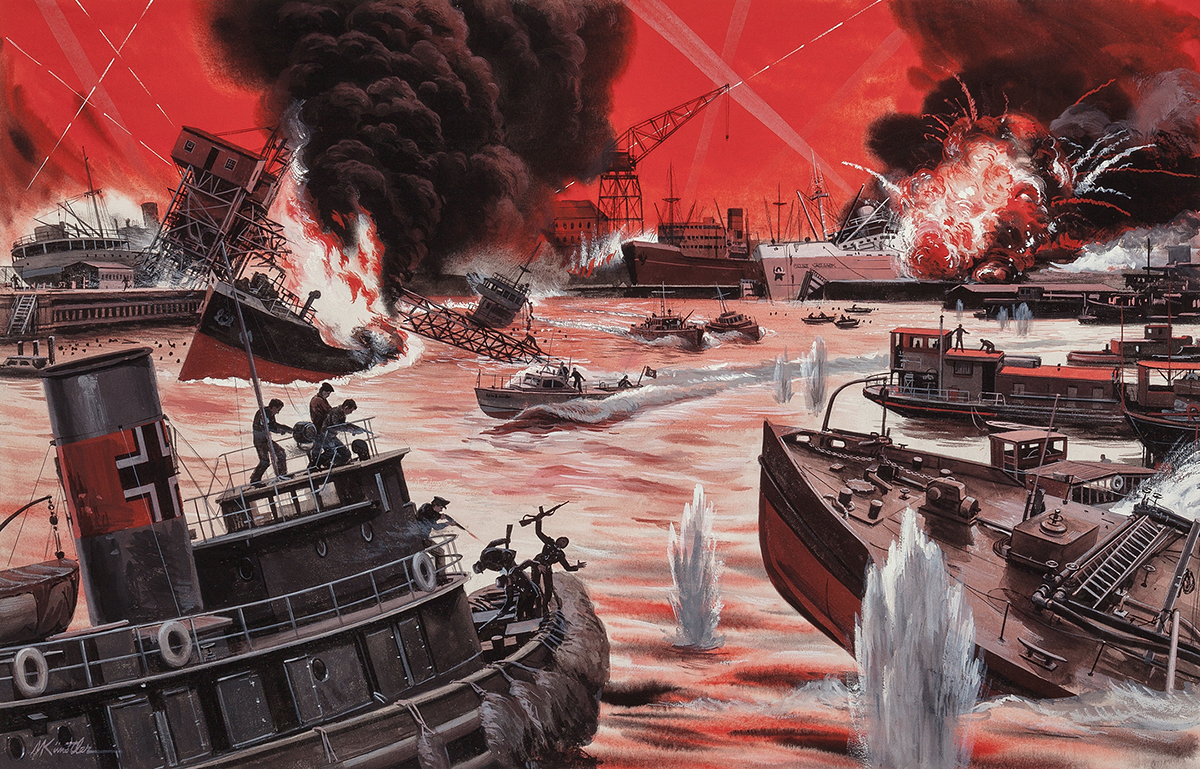 Mort Kunstler
American, b. 1931
Seal Off the Nazis at Antwerp Harbor, Stag magazine, True Book Bonus story illustration, April 1964
Gouache on board
16.5 x 25.5 in. (image)
Signed lower left
Signed, titled, dated and inscribed verso
This work was published as a two-page spread in Stag magazine for the True Book Bonus interior story, "Ranger Andy MacCloud's Do or Die Mission" by W.J. Saber, April 1964, pp. 20-21.