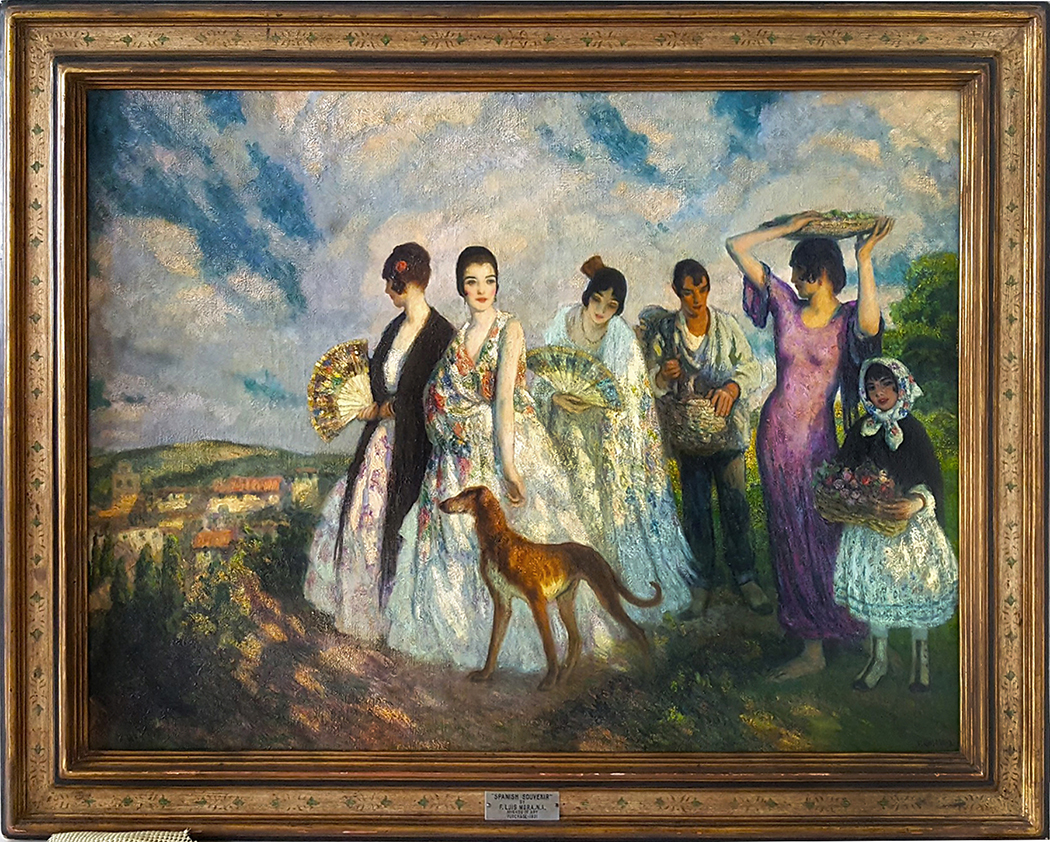 Francis Luis Mora
Uruguayan, 1874-1940
Spanish Souvenir
ca. 1926
Oil on Canvas
36 × 48 in
Signed lower right "F. Luis Mora"
Post- Impressionist
Provenance: Exhibited: Grand Central Art Galleries, New York, New York, 1929 (label verso); California Palace of the Legion of Honor, San Francisco, California, 1968 (label verso)
Description: The work is significantly better in-person and making a very large statement. It's painted a post-impressionist style with heavy impasto.
Original stretchers and tacking edge, grime, crackle, stretcher mark center; frame with minimal wear due to age . The work is housed in a period Newcomb-Macklin carved painted gilt wood frame 45-1/2 x 57-1/2 in.